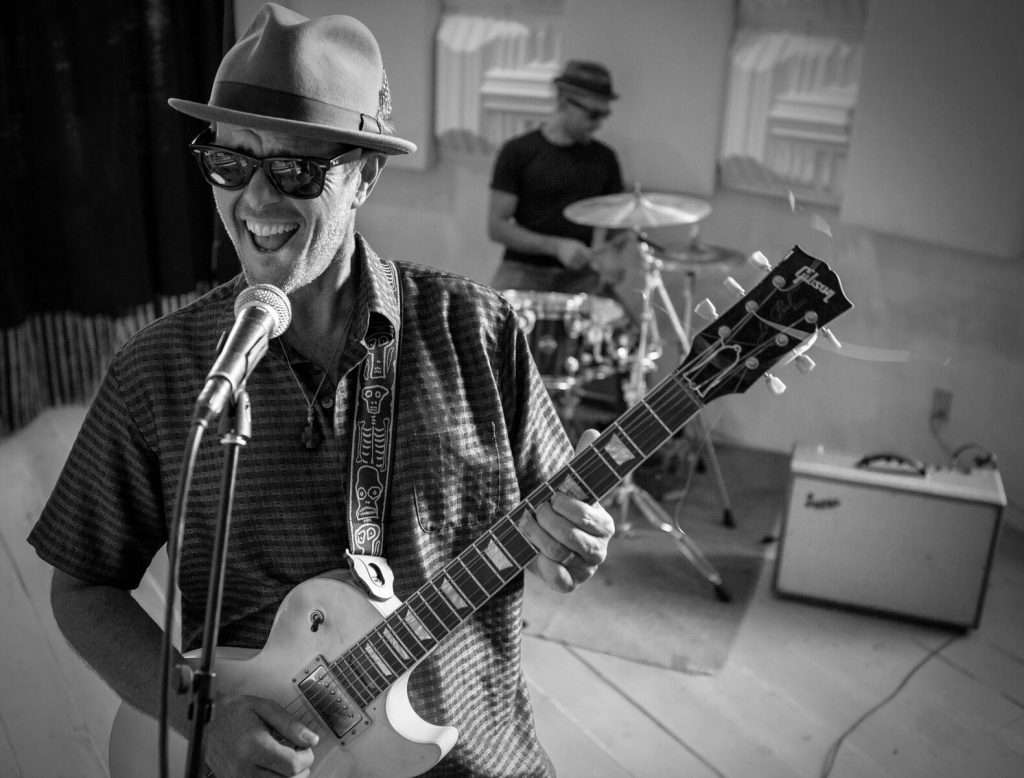 After 15 years in Los Angeles as an actor doing bit parts in movies, guest spots on TV shows, and commercials, Jackson Price turned his focus to music.
After playing lead guitar in an LA based blues band called the Mighty Mojo Prophets, Jackson decided to move his family to New Mexico where he started a jump blues band called Big Swing Theory. Realizing he had more material to play than one band could handle and wanting to get back to his roots as a straight blues songwriter and guitar player, he created a second band called Jackson Price and the Blues Rockets.
Big Swing Theory has been together since 2009 playing gigs in California, Rhode Island, Wisconsin, and steady gigs in New Mexico. They are currently recording their second album.
Jackson Price and the Blues Rockets played a long-running weekly blues night at the Taos Mesa Brewing Mothership as well as regular gigs all over Taos. They just released their debut album I used to have fun.